Last week I got invited to Mila's fashion show at Concept L.A. Fashion Week. The place was completely packed, but I was lucky enough to have my press pass so I had a great view of the show. I was happy to see some familiar faces from Project Runway. As you may know, Mila is a former project runway finalist (Season 7). It was a wonderful show. Mila's collection was impeccable, very sophisticated, fashion forward and cool. I'm in love with the leggings! They're very unique, interesting and modern. I can definitely see myself wearing them. I also loved how her inspiration is a total reflection of her collection. Mila told me she got inspired by minerals, just looking at the colors and textures you can tell her inspiration. One of my favorite pieces is the black cocktail dress paired with those fab leggings on picture 13. I also love the clean styling of her models, it wasn't distracting at all so I could focus on the clothes rather than the hair or make up. I'm so glad I could attend this show, it was everything I expected and more. Hope you love the photos we took that night. Especial thanks to my photographer and soulmate F. Enjoy and thanks for your lovely comments!!
♥
La semana pasada fui invitada al Fashion show de Mila en Concept durante la semana de la moda en Los Angeles . El lugar estaba completamente lleno, pero gracias a que tuve la suerte de tener mi pase de prensa pude sentarme al frente y tener una vista perfecta del show. Me alegró mucho ver algunas caras conocidas del reality de moda, Project Runway. Mila fue finalista de Project Runway en la temporada 7. Fue definitivamente un show maravilloso, la colección impecable, muy sofisticada y cool. Me encantaron los leggings! El diseño me parecio super original, interesante y moderno. Definitivamente me encantaría tenerlos en mi closet. También adoré la manera en que Mila supo transmitir su inspiración en sus diseños. Pude converzar con ella y me dijo que se habia inspirado en los minerales. Definitivamente puedes sentir su inspiración en los colores que uso y en la textura de sus diseños. Una de mis piezas favoritas es
el vestido negro con los leggins de la foto 13 .También adore el styling, super simple, eso me permitió concentrarme mas en los diseños que en el maquillaje o el peinado. Estoy muy contenta de haber asistido a este show, definitivamente fue lo que esperaba y mas. Espero que les guste las fotos que tomamos de esa noche. Gracias especiales a mi fotografo y complice F.
Que disfruten! Y gracias por sus lindos comentarios!
♥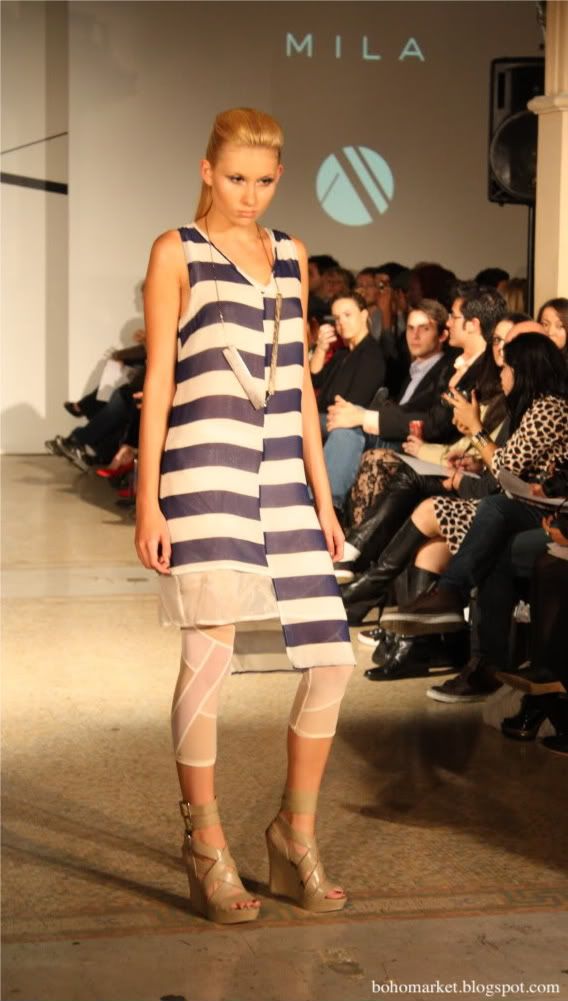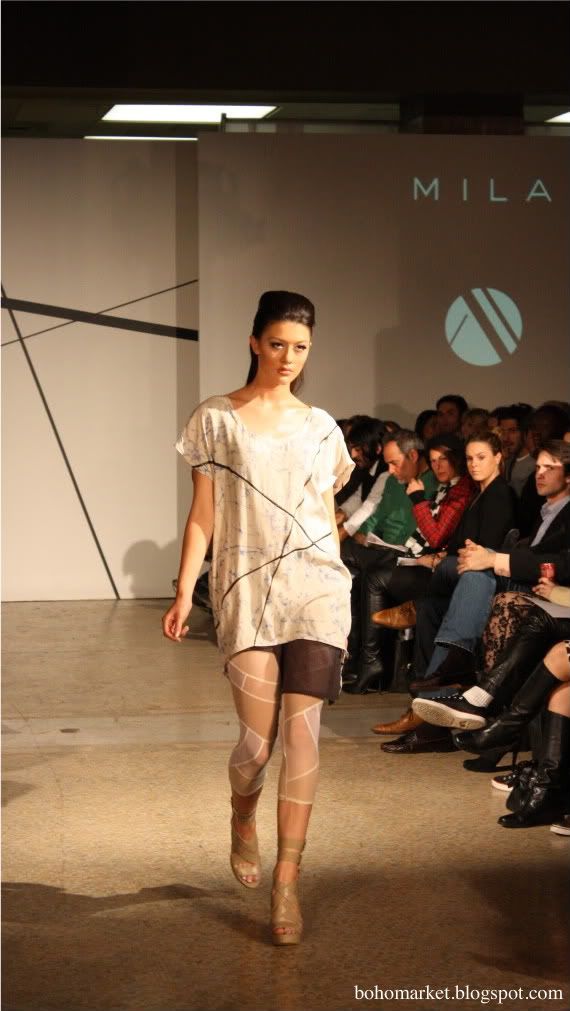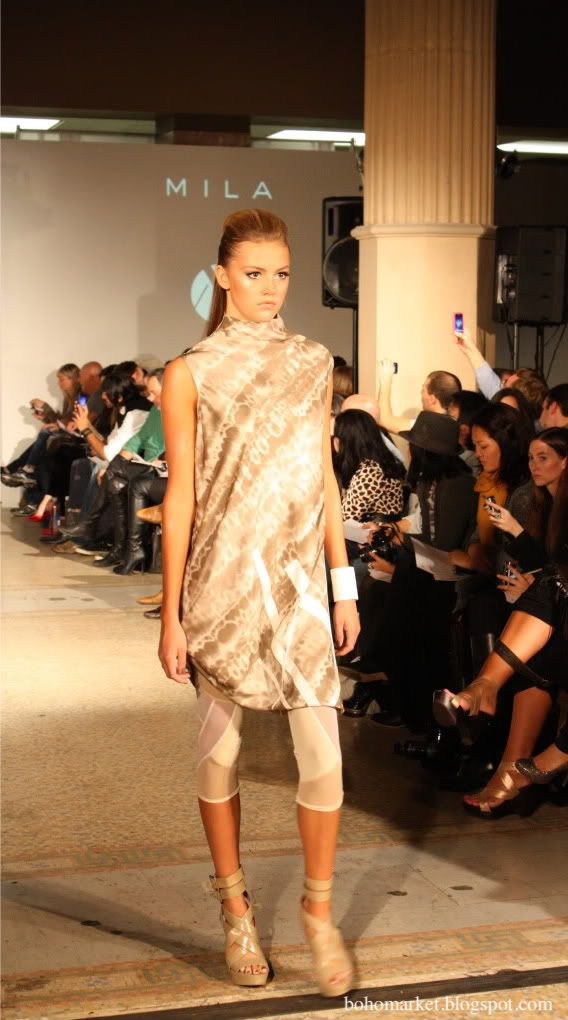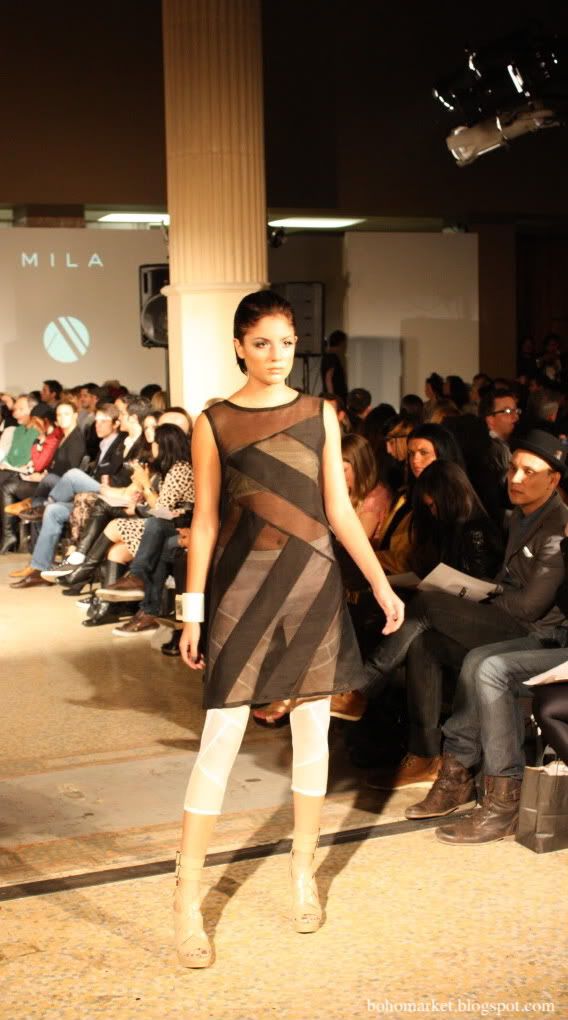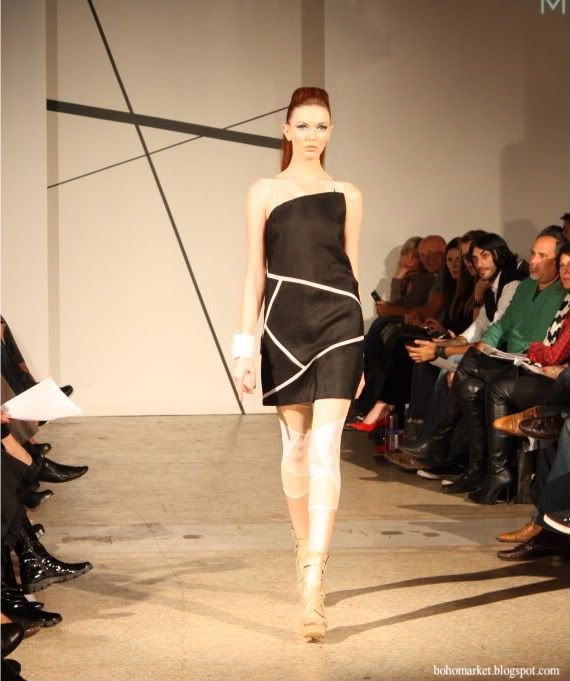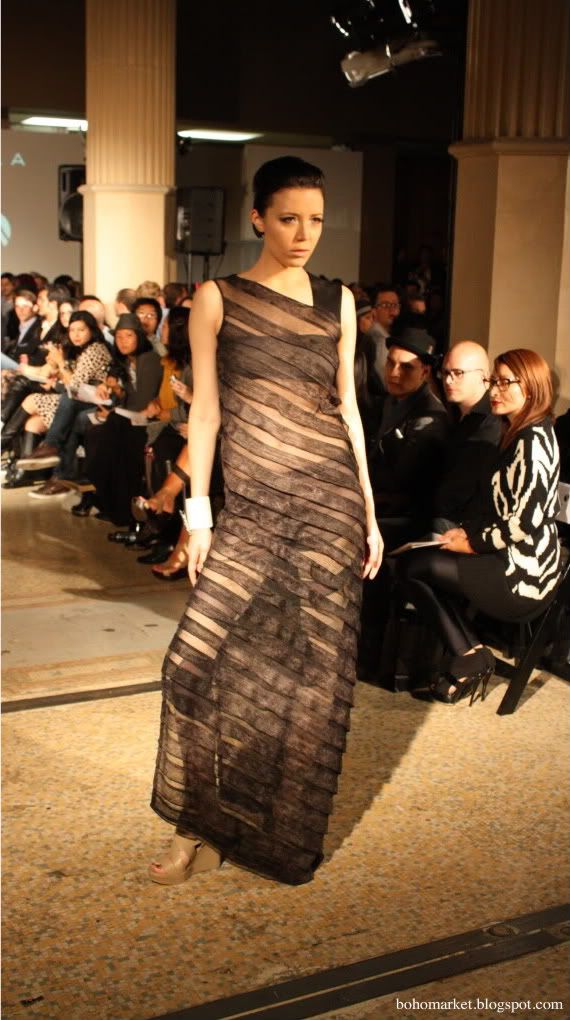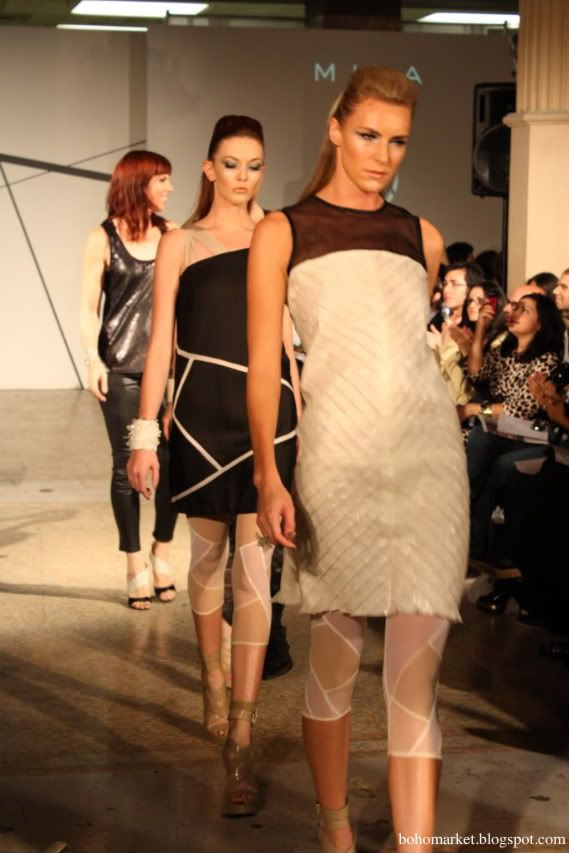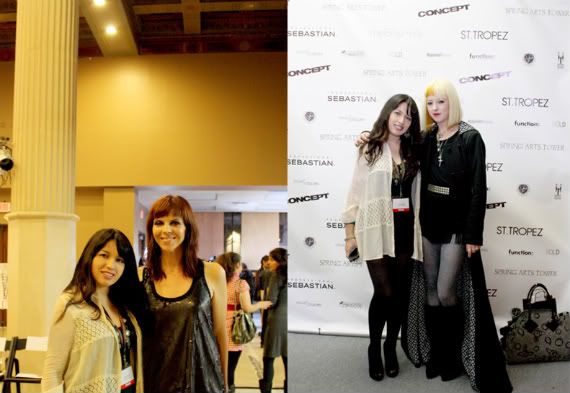 (Both former Project Runway contestants)
My outfit for that night
For Fashion updates, and news about L.A. Fashion week,
you can also follow me via Twitter: