Each of these girls have a unique style, I love them all! This is all about getting inspired by the trends and incorporate them to your personal style or you can also create your own trends, why not? These days Fashion designers, photographers, and artists in general are getting inspired by the street style from people around the world.
Express you individuality through fashion...
oh I like that!
Creativity is the new black!
Cada una de estas chicas tiene un estilo único, todos me encantan! Es simplemente inspirarse en las tendencias e incorporarlas a tu estilo personal o también puedes crear tus propias tendencias, porque no? si los diseñadores de moda, fotógrafos y artistas en general se inspiran en el estilo gente de la calle...porque no crear una tendencia entonces?
Expresa tu individualidad a través de la moda...oh eso me gusta!
La creatividad esta de moda!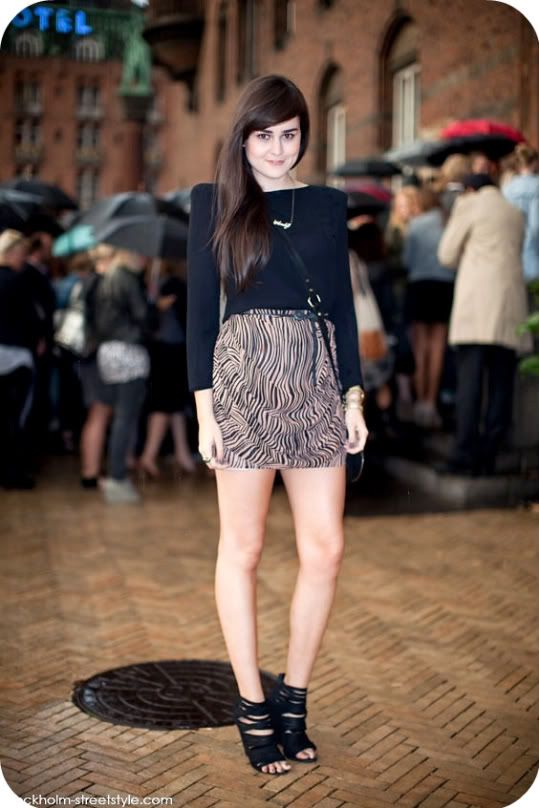 Photos: stockholmstreetstyle.feber.se, altamiranyc.blogspot.com
Have you entered my beautiful Giveaway yet? A unique and gorgeous necklace can be yours, Click HERE to participate. This is a worldwide giveaway! Thanks for your lovely comments darlings! xo
Ya entraste a mi sorteo? Si todavía no lo haz hecho puedes hacerlo AQUI y tener la oportunidad de ganar un hermoso collar. Este sorteo es mundial. Gracias por sus lindos comentarios! xo