Hope you enjoy this day and everyday with your beloved ones..Love is the best feeling in the world and if you already found your soulmate, you're blessed! I do believe in soulmates...I think there's always someone waiting for us somewhere in the world. A soulmate isn't necessary your boyfriend, girlfriend, etc. It could be a friend or someone you are connected with. I found my soulmate one night a couple of years ago, it was love at first sight, since then I've been the happiest girl in the world...he's the love of my life and my best friend... I'm so thankful for that!
El día de San Valentin esta casi aqui! Espero que disfruten este día y todos los días del año con sus seres queridos.
El amor es el sentimiento mas maravilloso del mundo y si ya encontraron su alma gemela, es una bendición! Yo creo en las almas gemelas, pienso que siempre hay alguien esperando por nosotros en algún lugar del mundo. El alma gemela no tiene que ser necesariamente tu novi@, puede ser un amig@ o alguien con quien tengas un fuerte conexión.
Yo encontre mi alma gemela y es tambien el amor de mi vida y mi mejor amigo..estoy muy agradecida por eso.
Feliz día de San Valentin!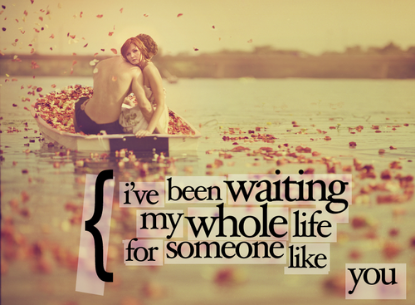 Ps: Please don't forget to vote for Boho Market for the Lovelies award leaving a comment

Here
Por favor no se olviden de votar por Boho Market para el concurso Lovelies dejando un comentario
Aqui