I just wanted to say that I'm devastated and still can't believe that Alexander McQueen is gone. This is a huge loss in the fashion world. He was a genius and an inspiration for many people including myself. There won't be anyone like him. McQueen's ability to find inspiration even in the most unexpected things, always blew me away! like the following collection inspired by Charles Darwin's Origin of Species. He was definitely ahead of his time.
Solo quería decir que me encuentro profundamente triste por la temprana partida de Alexander McQueen. Es una tremenda pérdida para el mundo de la moda. El era un genio y una inspiración para mucha gente, incluyendome. No habrá nadie como el. Admiraba tanto la habilidad que tenia para encontrar inspiración aun en las cosas mas inesperadas, como esta colección inspirada en el origen de las especies de Charles Darwin. Definitivamente pura innovación.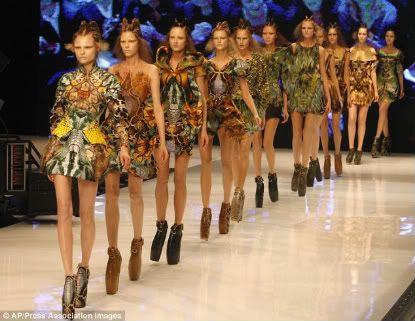 And many other amazing pieces...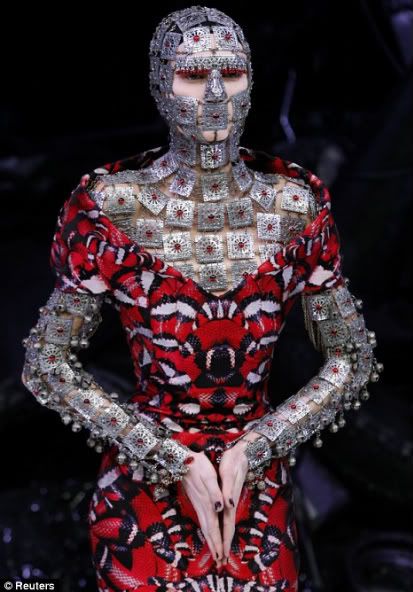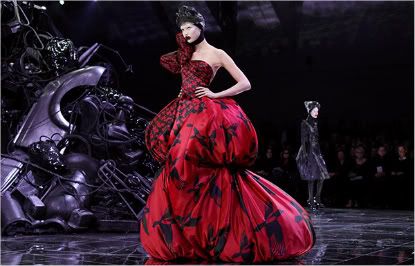 This is my favorite piece!
His wonderful creations will stay with us forever.
Sus creaciones maravillosas permanecerán
por siempre con nosotros.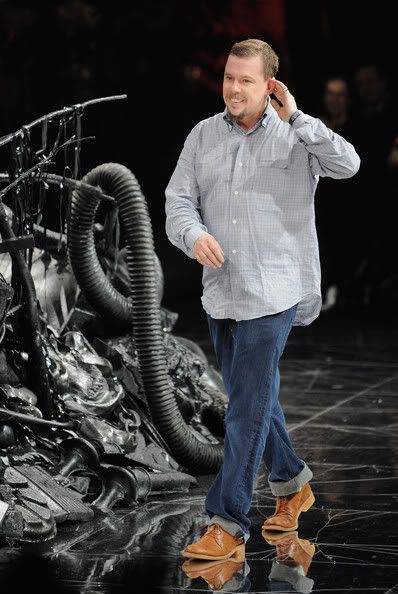 This Runway show blew me away!
Esta pasarela me dejo sin palabras!