Vanessa Bruno Fall collection 2010 has lots of beautiful elements, light fabrics, layers, amazing colors and textures. There's something about these pieces that inmediately cought my eye; I think it's because of the flowy and ethereal fabrics in pictures 1 & 5. I love the knitwear in earthy tones worn over breezy silk dresses. Even though these outfits are very feminine, I think the accesories (belts and hats) give the whole look a strong personality (picture 4 & 5).
My favorite part of this collection is definitely the color combination. I also adore the simple and natural hairdo of the models, I think it has a beautiful boho-grunge feel. What do you think? What's your favorite part of this collection? I'd love to know :)
Oh don't forget that you still have time to participate on the Modcloth contest and win the $50 gift certificate, the contest ends this Wednesday (March 17th). Click
HERE
for details. I was checking out the looks you created inspired by Alice in Wonderland, and I love them! You girls are very creative! Thank you for participating!
La colección de Otoño 2010 de Vanessa Bruno tiene muchos elementos hermosos, telas suaves, piezas sobrepuestas, hermosos colores y siluetas femeninas. Hay algo en esta colección que llamo mi atención inmediatamente, pienso que es por las lindas y delicadas telas en las fotos 1 & 5. También me encanta los tejidos en tonos tierra sobre los vestidos de seda. Aunque los outfits luzcan femeninos, pienso que los accesorios (sombreros y correas) le dan una personalidad fuerte al look, especialmente en la foto 4 & 5. Mi parte favorita de esta colección es definitivamente la combinación de colores. También adoro el peinado simple y natural de las modelos, pienso que tiene un aire boho-grunge. Que piensan ustedes? Que es lo que mas les gusto de esta colección? Me encantaría saber :)
Oh no se olviden de que todavía tiene tiempo de participar en el concurso de Modcloth y ganar un certificado de $50 el concurso termina este Miércoles (17 de Marzo).
Click

AQUI

para ver las reglas. Estuve viendo los looks que han presentado hasta ahora y he quedado fascinada! Las felicito por tanta creatividad y mil gracias por participar!
1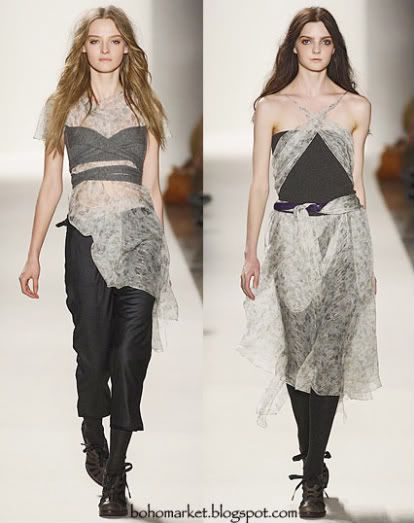 2
3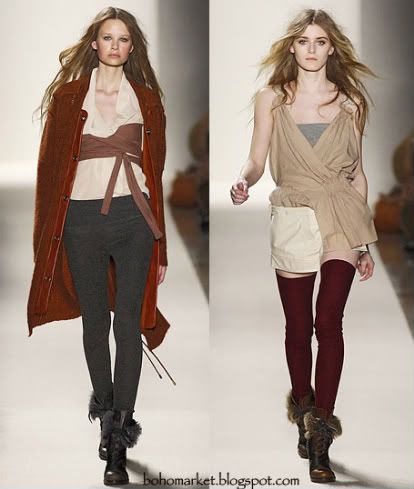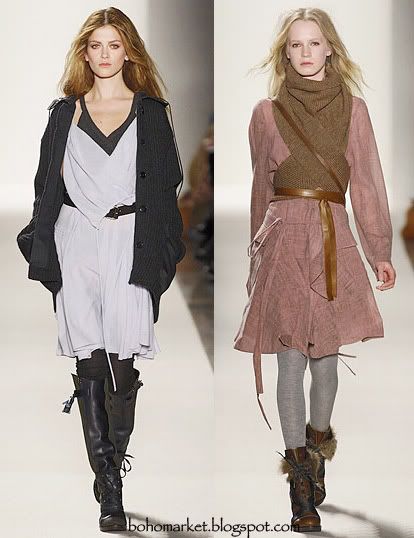 5