I love Street Fashion! It's very interesting and inspiring for me to see people's creativity when dressing up on a daily basis. I found some lovely street style photos that I wanted to share with you. I'd love to know what you think about them.
Me encanta el Street Fashion! Es muy interesante e inspirador para mi ver la creatividad de las personas al momento de vestirse día a día. Encontré algunas fotos de Street Style que quería compartir con ustedes. Me encantaría saber que les parece?
Street Style photos: Jak & Jil blog, Fashionising, Elle.com
I love the red velvet bow! I also adore her makeup
including the nail polish.
Me encanto el lazo de terciopelo rojo. También adoro
el maquillaje incluyendo el esmalte de unas.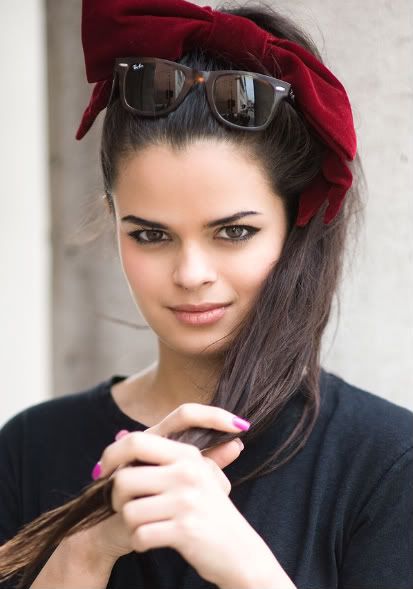 I know it's Spring time now, but here in California it gets a little
chilly during the night, so I think this outfit is perfect.
Se que estamos en Primavera, pero aquí en California generalmente
hace frío por las noches, asi que este outfit me parece perfecto.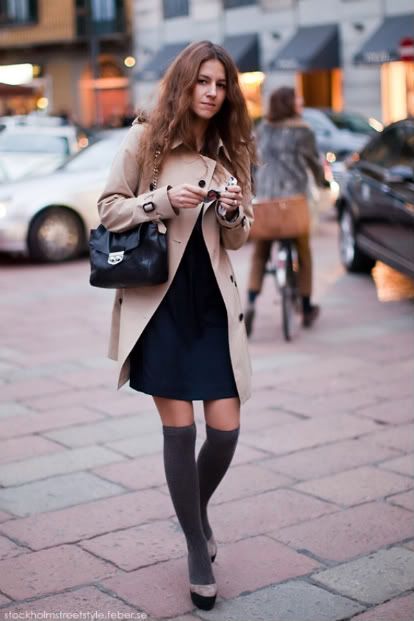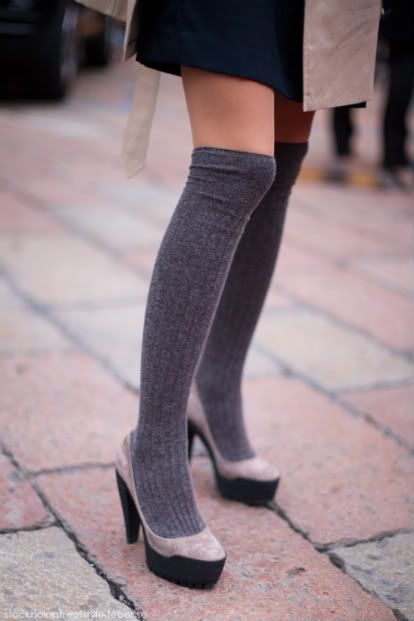 This outfit has a lot of different ethnic patterns, but somehow
they all work well together. When I see something like this,
I can tell there was some thought to put these pieces together.
I think this is refreshing!
Este outfit tiene varios diseños étnicos, pero de alguna
manera todos se ven muy bien juntos. Cuando veo algo
como esto, puedo decir que la persona pensó mas allá
para combinar tanto color. Me encanto!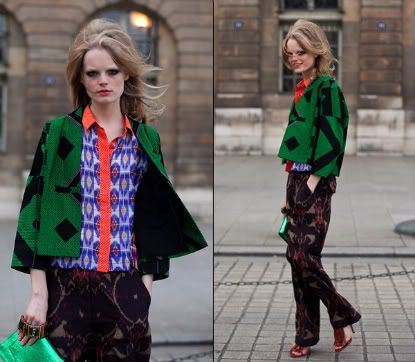 Romantic and feminine, I love the dress and the lace detail.
Romántico y femenino, me encanto el vestido y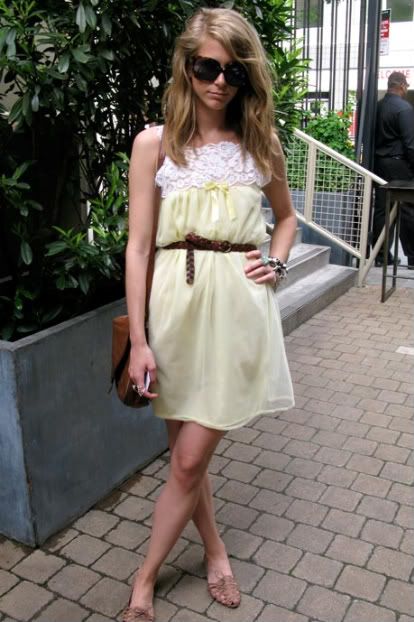 I'm in love with her scarf!
Bold accessories are perfect if you want to add
some color to your outfit, they're easy to mix and
match with neutral colors.
Me enamoré de la bufanda!
Los accesorios son perfectos si quieres agregar algo
de color a tu outfit, son fáciles de combinar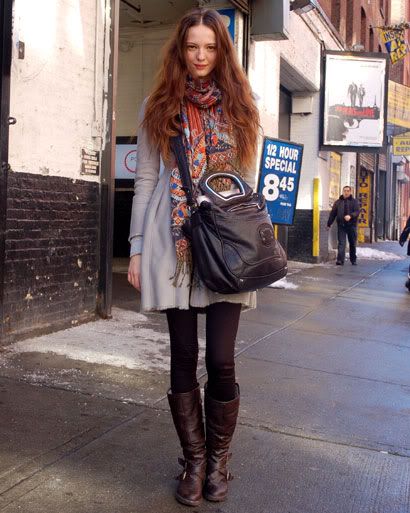 Ok, this photo caught my eye as soon as I saw it!
I know it's an imitation of a Chanel bag, but at least he or she spent
the time and effort to do it in a creative and unexpected way.
Ok, esta foto llamo mi atención en cuanto la vi! Se que es
una imitacion de una cartera Chanel, pero por lo menos
el o ella invirtió tiempo y esfuerzo en hacerla de una manera
creativa e inesperada. Que les parece?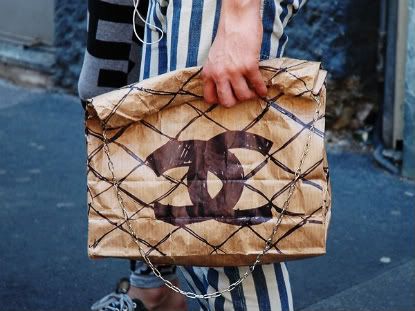 giveaway winner is...MissReneer!
Thanks everyone for participating :)
There will be more giveaways soon.
Oh y antes que me olvide, la ganadora
Gracias a tod@s por participar :)
Se vienen mas sorteos prontito.